Our college contains Solar System of 25KW power connected to Grid by A.P.S.P.D.C.L.
Average Estimated production of units from Solar System per day-100 Units.
Average consumption of units per day from grid before installation of Solar Energy System - 140-160 units.
Average consumption of units per day from grid after installation of Solar Energy System 50-60 units.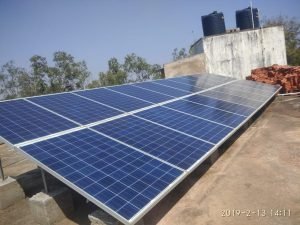 Dr. B. R. Ambedkar Study Centre
Our college was the first in Bangalore University to establish an Ambedkar Study Centre to keep alive the vision and progressive ideas of Babasaheb Dr B R Ambedkar, one of the great architects of our nation.. The Ambedkar Study centre plans to create awareness regarding the lasting relevance of Dr Ambedkar. It believes that it is more productive to give students the chance to discover this for themselves. competitions have become a regular activity of the Centre along with interactions with experts on Dr Ambedkar.
Co-ORDINATOR:
Smt. D SASIKALA
Conference hall is of 4000 sq.ft.
All A/c halls are equipped with the latest teaching aids like LCD projector, slide projector and over head projector.
Conference halls are for conducting guest lectures symposiums, seminars, placement Training programs ., etc.
Educational cassettes are also projected in these theatres in consultation with subject staff.
We have dedicated Internet Leased line of 155 Mbps and a redundancy link of 100 Mbps, connected to all the terminals throughout the Campus. Students and faculty are free to access internet . This helps the students to prepare papers on the latest technologies to be presented in various symposiums and seminars.
Interested students who are willing to go abroad for further studies can take up tests such as GRE and TOEFL, take up online mock test and also browse through websites of various universities and centres of higher education around the world. The access speed enables the Students and Staff to download and upload files at a fast rate.
Wi-Fi Facility is also been provided in our hostels as well as in our central library.
We have an Andhra Bank Extension Counter at our Campus. This helps all our Students and Faculty to open a bank account and make transactions safer and faster.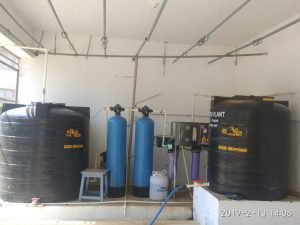 The institute has realised the significance of students' health and has rightly taken steps to avoid many a disease that are water born by way of providing purified and protected water by installing a plant which produces 20, 000 litres per day with latest technology available in the contemporary world like R. O. System as a central facility with an investment of Rs. 3.5 lakhs.