NCC (National Cadet Corps)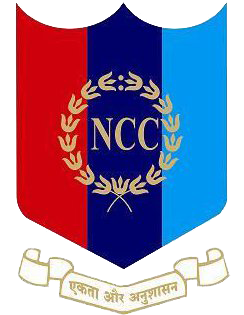 Care Taker Officer: ANIL KUMAR
Under the control of our CTO ., 142 / 28 Coy SDGS Degree College (Aided), our Cadets achieved many awards and prizes
142/ 28 COY NCC
We Harness the Youth Power
ORGANISATION & BRIEF HISTORY
National Cadet Corps is a Tri-Services Organisation comprising the Army, Navy and Air Force, engaged in grooming the youth – 'The Leaders of Tomorrow' – into disciplined and patriotic citizens. The genesis of the NCC can be traced back to the First World War when the Britishers created the University Corps as the second line of defense and to have a large pool of trained youth available for employment into the Armed Forces.
ANDHRAPRADESH DIRECTORATE
The NCC is headed by a Director General, an Army officer of the rank of Lieutenant General, who is responsible for the functioning of NCC in the country. In Andhra Pradesh, the NCC Directorate is headed by a Deputy Director General, an officer of the rank of Air Commodore from Indian Air Force. The AP Directorate has nine groups, each headed by an officer of the rank of Colonel or equivalent rank from Navy/ Air Force.
Group HQ Kurnool was Re-raised on 01 April 2003. This group covers NCC activities in three districts of Andhra Pradesh namely Kurnool, Anantapur & Mahabub Nagar. This group has Five units under its command. They are:
1 (A) Medical Company NCC, Kurnool
6(A) Girls Bn NCC, Anantapur
8(A) BN NCC, Mahabub Nagar
9(A) Girls Bn NCC,Kurnool
28(A) Bn NCC, Kurnool
142/28 SDGS DEGREE COLLEGE
142/28 Coy was raised in 1972. Lt. was the first Associate NCC Officer.142/28 COY NCC has 200 cadet strength .
The aims of NCC as approved by MOD in Mar 2001 are as under
To develop character comradeship discipline leadership secular outlook spirit of adventure sportsmanship and ideals of selfless service among the youth of the country.
To create a human resource of organized trained and motivated youth to provide leadership in all walks of life and always be available for the service of the nation
To provide a suitable environment to motivate the youth to take up a career in the armed Forces.
Drill
Weapon Trg
Certificate Exams
Entry into Armed Forces
Checks
Social Service Activities
Anti Dowry
Tree Plantation
Old Age Homes
Blood Donation